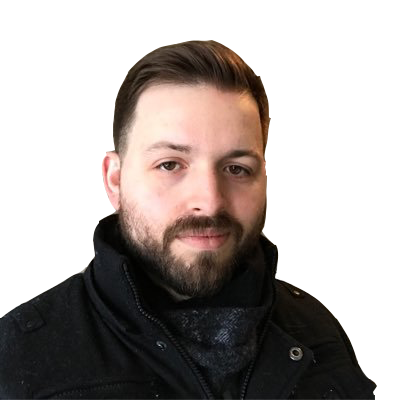 Hi.
I'm Trezy.
I'm a software engineer and a wannabe cyborg. I was born in the flatlands of Texas, raised among the luscious forests of the Shawnee National Forest, and I eventually found my way to the rolling hills of Wisconsin. My mother bought me my first technology book, CliffsNotes: Creating Web Pages with HTML, when I was 12 and I used it to build my very first website: a Pokémon-themed choose-your-own-adventure. I've been writing code ever since. Thanks, mom. ❤️
My web dev hobby quickly became a full-time career. I've worked on tons of FOSS that's used by hundreds of thousands of projects all over the world, and fortunate enough to work with world-renowned brands like Amazon, Disney, Eventbrite, Getty Images, and GoPro.
These days I'm a full-stack engineer looking for my next opportunity, a serial open source contributor, and a regular live streamer. When I'm not slinging code, you can find me rock climbing, snowboarding, or spending time with my wife and two beautiful daughters in Madison, WI.